Shifting the Paradigm in Mobility and Transport
Scale your startup and leverage your impact with the GEC scale-up journey
*Please note that we will select participants on a rolling basis, so we recommend not to wait until the end date to apply!
The European Green Deal calls for a 90% reduction in greenhouse gas emissions from transport, in order for the EU to become a climate-neutral economy by 2050, while also working towards a zero-pollution ambition. To achieve this systemic change, we need to make all transport modes more sustainable, make sustainable alternatives widely available in a multimodal transport system and put in place the right incentives to drive the transition, according to the EC's Sustainable & Smart Mobility Strategy.
The challenges we need to support
It needs effective deep-tech solutions to support infrastructures in transition to reach these goals: By 2030, at least 30 million zero-emission vehicles will be in operation on European roads, 100 European cities will be climate neutral, zero-emission vessels will become ready for market,  and automated mobility will be deployed at large scale. By 2050, the multimodal Trans-European Transport Network (TEN-T) equipped for sustainable and smart transport with high speed connectivity will be operational for the comprehensive network.
Driverless autonomous passenger transportation technologies – referred to as level-4 autonomous driving – have the potential to shift the mobility paradigm of public transport infrastructure in urban and rural areas, reducing single car ownership. It needs green and clean technologies, social commitment, industrial speed-to-action and a holistic view on the parameters of mobility transition to effectively take advantage of this unique momentum of change.
Design the multimodal Trans-European Transport Network
Deploy automated mobility at large scale
Shift to zero emission mobility and transport
of goods
The solutions we look for
The GEC is seeking technology startups addressing the most pressing sustainability challenges of the mobility and transport sector with a special focus on green and clean deep-tech solutions.
Greentech mobility and CASE infrastructure
Sustainable technologies for effective mobility hub solutions
Deep-tech for connected, autonomous, shared, electrified (CASE) solutions
Inductive charging solutions for battery-electric vehicles
Pedestrian-protection and safety technologies in public transport environments
Biobased materials for vehicle interiors and exteriors, incl. tyres​
Inclusive autonomous transportation of passengers and goods
Alternative materials and components for sustainable autonomous public transport shuttles and robotaxis
Deep-tech solutions for autonomous transport and delivery of goods in alignment with passenger safety
Inclusive autonomous robotaxis for passengers with special requirements
Intermodal connectivity to increase seamless journeys integrating autonomous offers
Zero-emission hydrogen technologies for heavy commercial transport and waterway logistics
Components and systems for green hydrogen propulsion of heavy commercial vehicles and waterway transport
Safer technologies for effective hydrogen filling stations
Next-generation of fuel cell and electrolysis technologies
Process technologies to reduce production costs for green hydrogen
*Please note that we will select participants on a rolling basis, so we recommend not to wait until the end date to apply!
As a founder or startup team
You are driven to make a difference! Your goals: successfully scaling your technology startup for tremendous impact! You're working hard to further develop your technology, gain traction with initial customers and convince investors of your fantastic business plan! Tasks are piling up and you may ask yourself: ​
What are the relevant

priorities to scale our business, team and technology?​

How can we 

secure sufficient investment

to make a massive impact?

 

​

How can we 

move from pilot projects to commercial agreements

with our customers? 

​

Is our innovation sufficiently protected enough to scale up?

​

What

processes

do we need to establish to 

enable exponential growth?
The GEC supports founders of sustainability technology-focused startups (sustechs) through the scale-up process. Your scale-up journey starts in the GEC Catalyst to strengthen your foundations for scaling. Startups that successfully complete the GEC Catalyst may be eligible for the GEC Scaling Factory. The Factory programme consist of individualised in-kind services to advance your startup to the next level and become the sustech you strive to be. The whole GEC scale-up journey is worth up to €200,000 (grant and convertible loan investement as in-kind services). GEC Sustainability knowledge will be trained in both programmes.
Your benefits in a nutshell​
Receive up to € 200,000 to power your scale-up journey (grant and convertible loan investment as in-kind services).
Sharpen your sustainability and impact story to build a true responsible business and improve your investment readiness.
Join our lifelong, collaborative community of likeminded startup founders & innovators. 
Connect with industry partners, investors, scientists, and experts globally. 
Get access to our partner lab facilities, co-working space, and event space in Meerbusch / Düsseldorf, Germany.
Become investor-ready and build your scaling foundation!
Scale your company and build a sustainable business!
A grant to cover for a proven methodology integrating the best practices from the Silicon Valley to:​
Validate your business model

​

Test your assumptions

​

Develop an investment strategy

Get ready for the GEC Factory investment
Format: ​Cohort-based, tailored​ 10 weeks, twice-weekly online sessions plus individual mentorship, two days kick-off in-person in Düsseldorf / Meerbusch and final investor pitching.
Investment (convertible loan) as in-kind services, such as: 
Technology scaling (incl. access to labs)

Market & revenue development

Operational efficiency & team development

Investment preparation

Individualised support from our venture developer in your

industry

Dedicated mentorship from industry experts

Participation at investor events

Access to the GEC event space and co-working space
Learn the basics on ESG and impact & define your impact purpose.
Sustainability advisory to sharpen your sustainability story, set up a sustainability management system & roadmap, ESG reporting for investors (e.g. carbon footprint analysis, certifications).
Typical enrolment criteria:
Team: 2-5 FTE
Technology readiness level: 4-5
Commercial stage: tested prototype, customer in discovery
Funding stage: pre-seed / seed
Typical enrolment criteria:
Team: 5-30 FTE
Technology readiness level: 5–9
Commercial stage: > 2 pilot projects
Funding stage: seed / series A
We will consult on your application with a sector specific GEC expert committee (all under NDA). If we see a potential fit, you will be invited to pitch.
If we believe it's a match, you will be invited to take part in the GEC scale-up journey! The Catalyst Cohort kick-off will be a 3-day event in mid of November.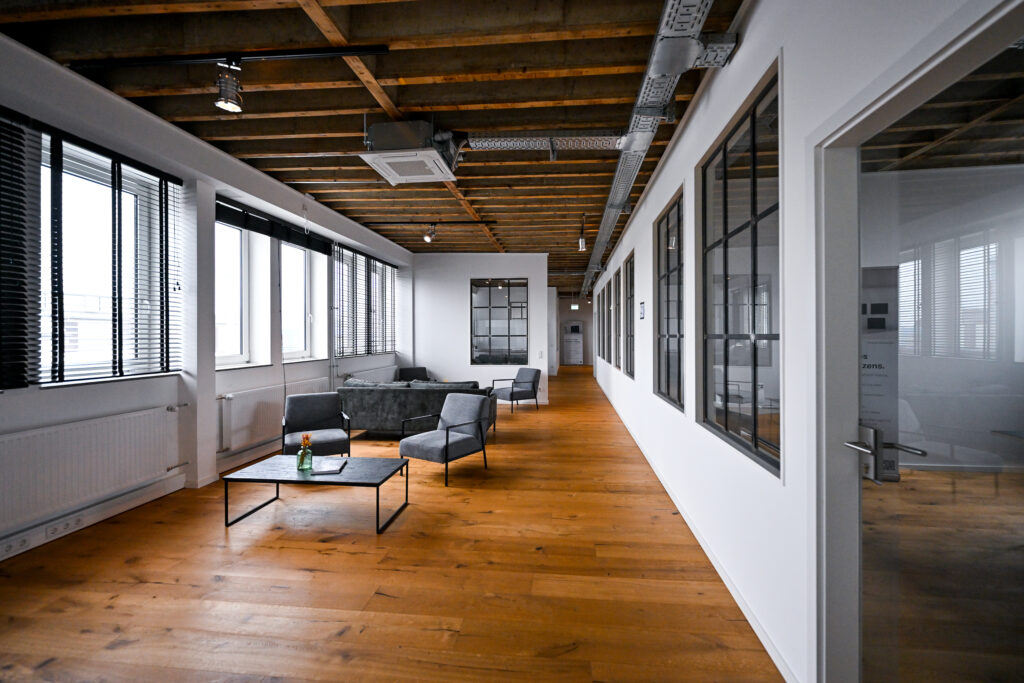 Ready to scale for impact?
Become part of our evolving ecosystem for sustech startups and gain access to our services and sector specific expertise to scale your impact.  
Please note that we will select participants on a rolling basis, so we recommend not waiting until the end date to apply!
We didn't answer all of your questions?
If you have any questions, please reach out to
Daniel Hoffmann
Director Scaling Factory
mobility@gec-scaleup.com
You qualify for the GEC programmes, if you have at least developed a first product or service (TRL 4-5 for GEC Catalyst), secured first (pre-)seed funding and your sustainable deep-tech solution and business model pass our sustainability assessment during the selection process. In 2023, there will be three openings for your applications. So if you're not ready yet to apply now, please do so in October.
Note about the confidentiality of information that you submit: the Global Entrepreneurship Centre will treat your information with care for its own evaluation purposes. At this stage of the submission, no formal non-disclosure agreement (NDA) can be granted. Please therefore only share information that does not require any such NDA. In the further assessment phase, more detailed information may well be necessary to grant the award. Such information can then be subject to a specific contract. The GEC programmes are subject to EU de minimis regulation and German state aid.